Being a local professional business, who specializes in water damage restoration all around the Las Vegas region. We have over the years found out that each poses its own challenges when it comes to flooding homes and businesses.
It takes local knowledge to fully understand these challenges and how they can affect you. This is one of the many reasons we offer the local residents the satisfaction of being able to contact us 24/7. Elite Water Damage Las Vegas has teams of dedicated and experienced experts on standby. No matter if you just need answers to questions or you have a severe black-water problem. You have our personal guarantee we will do everything possible to make your home dry and safe again.
For an immediate response CALL US on 702-819-6373 and will make sure you are high and dry at the least possible time.
"My wife and I would like a leak from our dishwasher; there were food scraps all over when the water gushed through the kitchen. The guys from Elite Water Damage Las Vegas cleaned every scrap up and dried it out over the course of the night."
– Jim and Martha (Las Vegas South)
The damage from a water flood of any type can be horrendous. For homes and businesses alike you can face damages that quickly run into thousands, from personal belongings to stock on a store floor, they all come under attack from a deluge of water at the worst possible times.
If you have a severe flood there is a quick two-step process, turn off the mains water if you can, and call our 24/7 hotline to get that fast response so our expert's flood clean up teams can minimize the damage to your property.
Our experts within minutes of arriving will find the source, no matter if it is a broken pipe, a leaky roof, a slab leak or a flooded basement. We fix the source problem and set about removing all the standing water and begin drying your home.
This is one of the worst scenarios a homeowner can face. A regular flood is bad enough, yet throw into the mix, dirty water, and you have an entirely different ball game. Water damage comes in three distinct categories which all require the assistance of a professional water removal teams to ensure the need for any water damage restoration is needed.
White Water
This is the most simple to clean as it is generally fresh water from a burst pipe that runs inside your home. Although damaging in its own respect, it is a job our expert flood damage experts can perform quickly.
Grey Water
This water type is worse than whitewater as it contains silt and sludge which is generally from appliances, dishwashers being a prime example. If you have a grey water flood, you might see food particles and fats that require removing as well as any standing water.
Once all the water has been removed, there is a good chance any items that have become affected will require professional cleaning.
This type of cleanup operation is the worst and most dangerous one you could imagine. It is not only the hardest to clean; it is the one that can cause much damage quickly. You also find the exposure to fecal matter and raw sewage can cause especially if there are children in your home.
Black Water
This type of flood definitely requires professional help, and any attempt to clean it yourself should be resisted.
Our water cleanup teams are highly skilled in cleaning black water and use the best safety equipment to protect themselves from this type of flood.
Black Water is where you have an overflowing toilet, or from a broken sewage pipe or heavy rains, contaminated water makes its way into your home. This poses many health risks to a house or a business and has to be taken care of properly.
Any items that come into contact with black water will have to be cleaned of the contaminants in the water will leave bacteria on the surface. Professional cleaning and sterilizing will be required for your valuables and your home. Our expert Las Vegas black water damage cleanup teams will make sure your house is clean and odor free, no matter what time you call.
On the upside, many insurance companies will include this type of water damage problem on their policies. From your first call, we can get your home clean and make sure you have the right claim in place to replace any damages that you have incurred.
"I had a roof leak which I fixed myself. After a while, I saw black on the bedroom ceiling. That black mold spreads like wildfire. I called Elite Water Damage Las Vegas, and they sorted it out in next to no time."
– A Dent (Vegas North)
Elite Water Damage Las Vegas has many mold removal experts in their employment. What might seem an easy thing to get rid of is actually quite harmful to your family's health. Some people think wiping bleach on mold gets rid of it, this in fact only makes it harder to see.
Any form of cleaning mold or mold remediation should be left to the professionals, and if you have a severe problem, specific legalities have to be followed.
If mold is disturbed by wiping, the spores become airborne and spread around your home, these are either breathed in which leads to the health problems, and if there is any other moisture in your home, they will settle there and start growing.
Our mold removal and mold remediation experts first contain the area after their first analysis. This prevents any of the mold spores from traveling further than needed. Next, they use some of the most advanced equipment and techniques to locate the root cause of the moisture.
If this was from a previous flood, it could be easy for them to locate, yet if you have had a long-term leak, it can be more difficult. As with flood damage, our experts will make use of modern hi-tech air blowers, de-humidifiers, and HEPA filters.
Once they have created a negative air chamber, they make sure all levels of moisture have been removed. Mold samples by this time should have returned from testing which is around 3 days. Now our mold removal experts can continue eliminating all traces of the black mold you have.
As mold forms typically in areas out of sight, this can leave you with a costly bill for mold remediation and some components of your home may have to be removed due to contamination. Drywall and any timber behind it can be prime examples of affected areas.
Depending on the type of water damage you have had, it can be a case of removing drywall to access the infected areas. Once any building materials have been removed, these have to be disposed of in the correct manner.
As part of our mold removal and mold remediation packages, we make sure all infected items are disposed of legally, and you are left with all the legal documents stating all the steps that have taken place.
If you have any questions regarding mold removal, our experts are on hand and are more than happy to answer or schedule you in for a quick survey.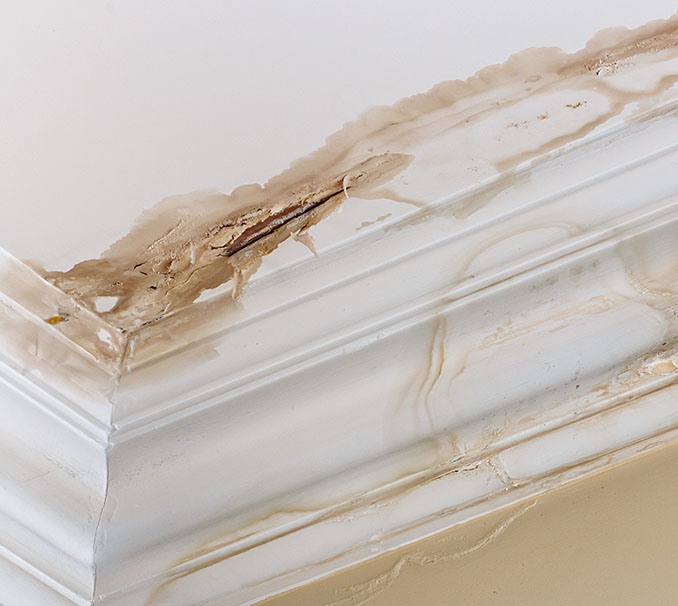 Elite Water Damage Las Vegas has over the many years we have been in operation, seen hundreds of thousands of dollars of damages from secondary damage.
No matter what type of flood you have in your home, you are susceptible to this secondary damage if you do not follow the correct steps. Hardwood floors, cabinets and drywall soak water up and release it over time once the floodwater has been removed.
We aim to help prevent this secondary damage and to stop you hav
ing to fork out thousands in costs after the event. Our skilled structural drying teams know what materials hold water, and for how long it takes them to dry.Doing it naturally, and there is a high chance you will have a mold infestation in many areas of your home. It is now our professionals can really shine and dry your wet areas as quickly as possible to prevent mold striking. Mold can manifest in 24 – 48 hours so, it is imperative to begin structural drying as soon as possible.
With a sealed off the area, our drying experts will use de-humidifiers to thoroughly dry all your structural and in build cupboards and units to prevent further secondary water flood damage.
Water leaks can happen at the most inconvenient times. A lot of these occur on weekends, vacation periods or at night. Much of the reason for this being, fewer people are using the mains water system at night, so pressure builds and unfortunately finds the weakest spot in your plumbing system.
All our professionals are well placed to reach you in the shortest possible time. No matter what hour of the day or night we give the quickest response you could imagine. Water will not wait for your pipe to be fixed, it will flow regardless.
As soon as you are aware of any leak that can lead to you having signs of flood damage, or you have an overflowing toilet. You are advised to call us immediately, so we are able to get you clean and dry as is possible.
Mold grows quick, and before you know it, you can be riddled with the first signs. To prevent any secondary damage from a flood at night, don't wait until the morning, call our 24/7 experts immediately.