Elite Water Damage The Lakes NV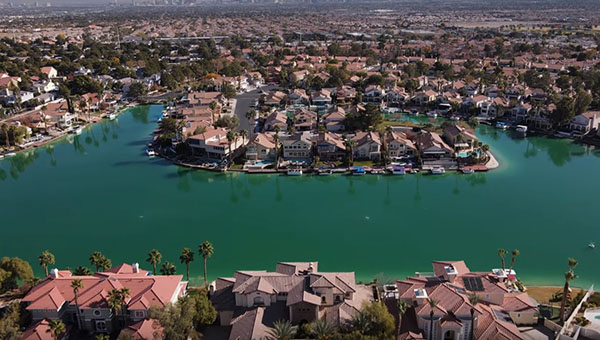 Elite Water Damage Las Vegas is your property restoration expert in the Lakes and surrounding area. Are you finding yourself at the wrong end of a disaster? Help for fire, water, and mold remediation is available with one phone call.
Around-the-Clock Support
Elite Water Damage in the Lakes area provides 24/7 support and relief for commercial and residential properties during disasters. We have dealt with different types of damages, from mold infestations, kitchen fires to extreme situations.
We use advanced restoration equipment, and our crew is highly trained while fully certified. Furthermore, we provide competitive and fair rates to help get the job done. You can feel assured you are getting a 100% satisfaction guaranteed service.
Whether you experience a flood, natural disaster, or fire in your business or home, we know how overwhelming the situation can be. You only have a matter of hours before it worsens. With our water damage service, we can help before the problem becomes worse.
No matter how severe the water damage is in your office or home, Elite Water Damage Las Vegas can help. Our team is skilled restoration experts available around the clock per day to handle any disaster situation.
If you have water damage, you have 36-hours before there is mold growth. We will arrive quickly to alleviate the damage and treat the underlying cause. The same applies to any other water damage leaving your living or working space free of contaminants or damage.
We Care About You and Your Property
When facing fire or water damage, turn to a property restoration expert in the Lakes area. Elite Water Damage Las Vegas will handle your disaster with utmost care to retain your safe environment and health for a pleasant living or working space.
Why Choose Us
Elite Water Damage Las Vegas provides a high service standard with 24/7 response time to handle any emergency service related to water damage. You get help from certified experts living within the community and pride them to meet your restoration deadlines. We guarantee the use of current code standards and have the experience to deal with different insurance companies. Consider yourself part of the family when calling us.
Contact Elite Water Damage Las Vegas Today
No matter what disaster you are going through, our team can handle water damage restoration on your property. Whether it is a hidden pipe causing the damage to burst, flood, or hurricane, no damage is too big or small for us to handle.
We can help get rid of fire or smoke with a fire damage restoration to restore your business or home. We can even help inspect your property for small traces of mold. With our mold damage restoration, you can feel assured your property has no mold spores present.
Contact our elite services today or complete the free estimate form online.